VET students (Yr 10-12) acquired skills and knowledge to help them get the most out of their work placements through being mentored and interacting with industry experts throughout the day. This includes interactive Career Workshops, VET Industry Q&A Panel and Speed Networking. There was an extremely high level of interest in our region with SWC receiving over 900 registrations from students, teachers, and industry representatives.
The VET Summit was developed on the foundation of 10 years of feedback, consultation and requests received from VET teachers, Host Employers and Industry Stakeholders. The aim is to provide practical insights and advice to VET students to help them contribute meaningfully during their one-week work placement.
***If you are interested in participating in the 2024 VET Summit (2022 & 2023 both sold out!), please complete the EOI below***:
For Schools – https://forms.gle/Bpq6iM5ZCB67mZ4y7
For Industry Experts/Exhibitors – https://forms.gle/bpywWpfDGV9PhrU46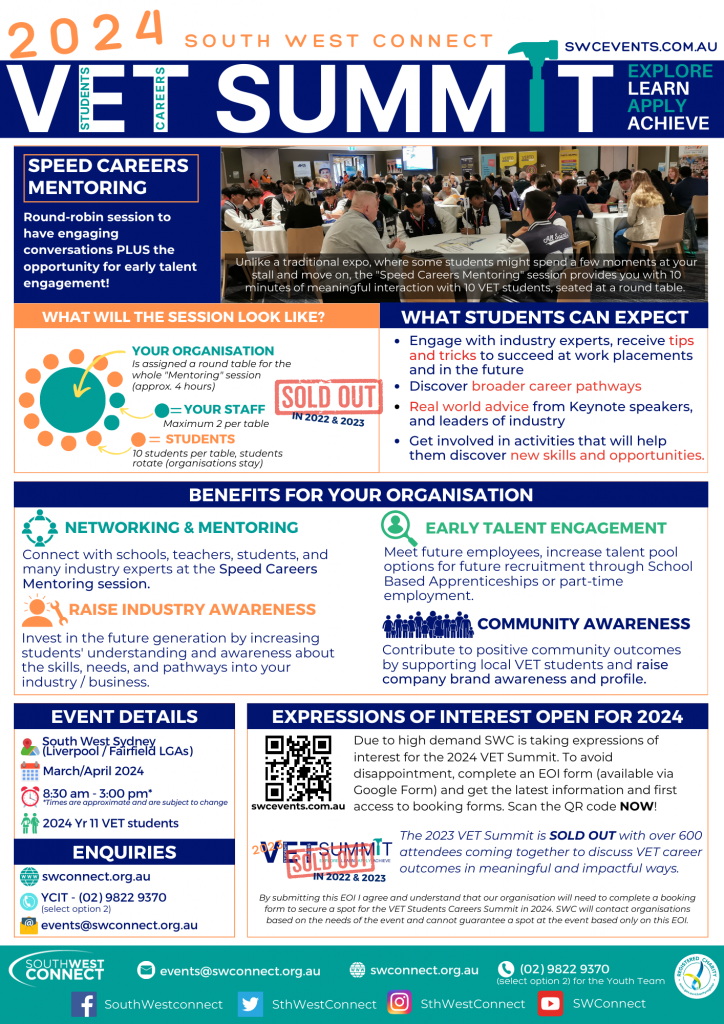 Click here to read our 2023 Newsletter, The Link Vol.35!